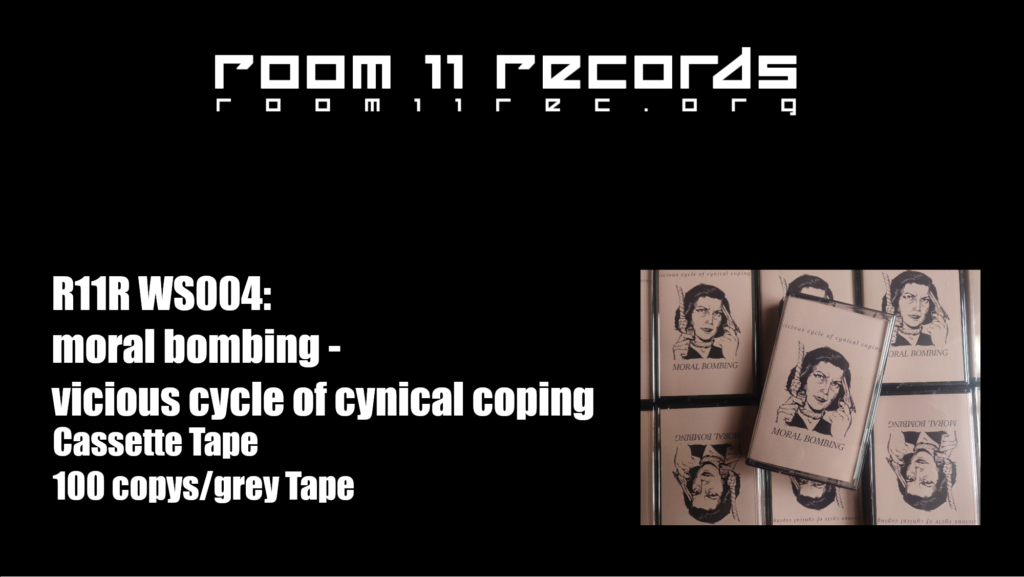 The second Release of Moral Bombing, finally a worthy successor for their first LP Echo Chamber, the "vicious cycle of cynical coping EP! Furious Powerviolence, with the lyrical topics of mental illness and coping with it as well as the social pressures that come with queerness.
Now Avialable as Tape at https://room11records.bandcamp.com/album/vicious-cycle-of-cynical-coping
and of course at our Shows and Shows that we attend with our Distro!